At Mills Eye + Facial Surgery, Dr. David Mills delivers comprehensive facial surgery procedures at his practice in the greater Pensacola, FL, area. Our oculofacial, reconstructive, and cosmetic surgery options, as well as our ophthalmology services are all performed using the most advanced technologies and diagnostic tools available. Our office has been specifically designed and equipped to deliver high-end comfort that is more commonly found in much larger cities, but still keeps a friendly, personalized touch. We also have adjoining eyewear boutique to conveniently provide a comprehensive collection of frames, lenses, and quality products, with affordable options for all our patients.
Dr. David Mills is an oculofacial plastic surgeon, uniquely certified by both the American Board of Ophthalmology and the American Society of Ophthalmic Plastic and Reconstructive Surgery (ASOPRS). With each case, he will take the time to educate his patient to give them their options, explain the procedures, and help them make the decision that is right for them. By staying current on the latest advances and techniques in surgical procedures and ophthalmology, he has the ability to offer comprehensive treatments.
Cataract Treatment
Dr. Mills is considered a top ophthalmologist for cataract treatment. This common condition causes vision to become increasingly blurred, cloudy, and distorted. During micro-incision cataract surgery, Dr. Mills will replace your diseased lens with an artificial lens to restore crisp, clear vision. Mills Eye + Facial Surgery offers a selection of premium intraocular lenses, including TECNIS® multifocal, Crystalens®, and lenses designed to correct astigmatism. Although monofocal lenses, which provide vision correction for one distance, are typically covered by insurance, multifocal lenses are considered a wise investment by many patients. We offer financing to cover out-of-pocket costs so you can receive the high level of care you deserve.
Learn More About Cataracts
I had a wonderful experience at your facility; the exams were comprehensive and thorough. I enjoyed my time in the office, and everyone was kind and very professional.

Kathy T.
Treatments & Procedures
Facial Surgery
BOTOX® Cosmetic
Brow lift
Facial liposuction
Forehead lift
Laser skin resurfacing
Lip augmentation
Neck lift
Non-surgical facial treatments
Scar revision
Ophthalmology
Functional Oculofacial Plastic Surgery
Eyelid ptosis repair (droopy lid)
Blepharoplasty for removal of excess skin and fat of the eyelid (dermatochalasis)
Eyelid malpositions (ectropion / entropion) repair
Floppy eyelid syndrome (caused by sleep apnea) reconstruction
Functional BOTOX® treatment (for Benign Essential Blepharospasm (BEB))
Eyelash problems (trichiasis)
Eyelid inflammations (blepharitis, chalazion, dermatitis)
Benign eyelid lesions (lumps and bumps) excision
Malignant skin cancer excision & reconstruction
Orbital decompression surgery (for Graves' Disease)
Orbitotomy surgery (for orbital tumors)
Orbital trauma (Orbital fractures)
Lacrimal surgery (tearing & watery eyes) (DCR, Jones Tubes, Silicone Tubes)
Enucleation / evisceration (eye removal for trauma/cancer/blind painful eyes)
Congenital oculofacial defects (congenital ptosis/blocked tear ducts/orbital dermoid/etc.)
Effective, Non-invasive Treatment Options
Patients preferring a non-surgical approach toward reducing wrinkles or enhancing facial features, such as the lips, cheeks, and chin, can achieve stunning results with our various injectable and dermal filler options. We specialize in wide range of treatments, including, BOTOX® Cosmetic, JUVÉDERM VOLUMA® XC, JUVÉDERM® Ultra XC, and RADIESSE®, to help patients achieve a younger, more vibrant and glowing look. Our treatments are specifically designed to deliver incredible results that appear natural and can give you the dramatic boost of confidence that you desire.
Distinguished Affiliations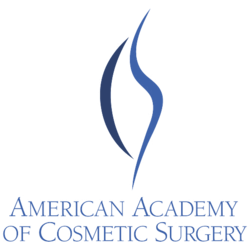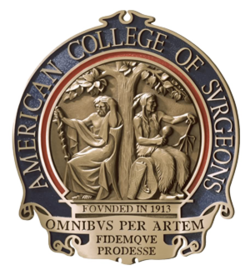 Use our easy online rating system to let us know about your treatment experience and the level of care you received.