Rejuvenate Your Confidence with a Facelift
Facial wrinkles and other age-related changes affect all of us, but many women and men can enjoy proactive solutions at our office. A facelift performed at our Pensacola, FL, practice can provide transformative, rejuvenating results. Dr. David Mills performs impeccable work, and can help restore a more youthful look and natural confidence. For facial cosmetic surgery, you can trust in Dr. Mills, a physician with years of experience focused exclusively on facial and ocular procedures.
What is a Facelift?
Time, gravity and the elements can be destructive to skin and underlying facial structure. Sun damage and loss of collagen can result in lines and furrows, sunken areas, and loose, sagging skin. Your reflection in the mirror may begin to look perpetually tired, worried, or even angry. These unwelcome changes can impact self-esteem as well as affect the way others perceive you.
If you long to turn back the hands of time, a facelift may be the answer. Dr. Mills uses advanced techniques to eliminate creases, jowls, and skin laxity, restoring youthful contours and features to your appearance by removing excess skin and tightening remaining tissue. A standard facelift targets the neck, jaw, and cheeks, areas that are especially prone to sagging and loss of tone. The entire lower face and cheek area can be lifted and tightened, treating jowls and smoothing lines around the mouth and nose.
While injectable fillers can provide temporary anti-aging benefits, no procedure provides the lift and tone of a facelift. Dr. Mills does not perform mini-lifts, but offers a fully comprehensive procedure that is optimally effective and long-lasting.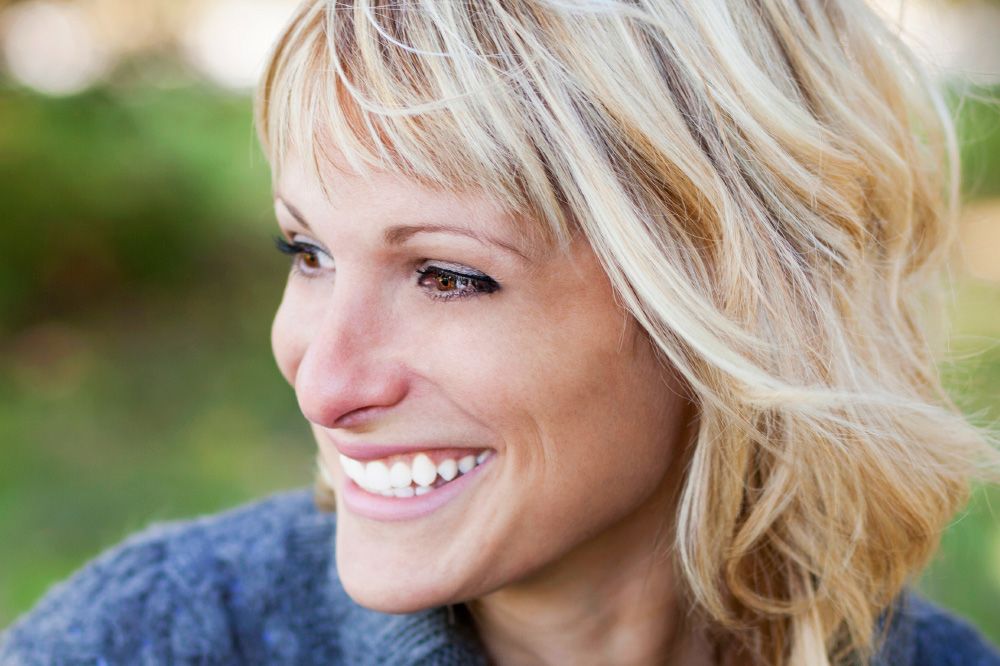 Facelift at Mills Eye + Facial Surgery
It is our practice to perform facelifts with intravenous (IV) sedation, rather than general anesthesia. Safer and more economical for patients, this method can keep you comfortable in a relaxed, almost dreamlike state. You will feel no pain and retain little or no memory of the procedure. For the surgery, Dr. Mills is careful to place incisions that remain hidden or very difficult to detect after healing is complete. The incisions are typically made in the hairline and along the ear, or beneath the chin for some patients.
The facelift process includes tightening the muscles, repositioning tissue, removing excess skin, and in some cases redistribution of fat deposits. Depending upon your individual case, Dr. Mills may use facial liposculpture or insert a chin, cheek, or jaw implant to achieve a desired effect. Some patients also undergo skin resurfacing to improve texture and tone. Dr. Mills' advanced surgical techniques keep post-surgical swelling, bruising, and pain to a minimum. Full recovery is expected in about two weeks, but you can return to many normal activities within a few days, with the support of a compression wrap.
If signs of aging have started to decrease your self-confidence, it may be time to consider a facelift.
Your unique face is an important part of your personal identity. Dr. Mills' approach will not change the fundamentals of your appearance, but can help restore the contours of your younger years. He provides stunning outcomes for his facelift patients. Many look more than a decade younger after healing is complete, and enjoy an exciting new outlook on life and the future.
Rejuvenate Your Appearance
If signs of aging have started to decrease your self-confidence, it may be time to consider a facelift. Dr. Mills is happy to answer all of your questions and provide personalized recommendations for you. Please contact our practice today to schedule your appointment.